Select Platform
We are currently in the process of unifying our sign up process. As part of the transition process please select the platform you wish to access below. We apologise for putting the extra screen in the way.
Treasury Management System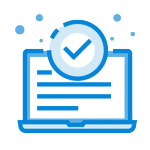 This platform allows companies to get offers from Treasury Management System (TMS) providers operating in their marketplace. A TMS is used to record, automate and control a company's finance and treasury transactions for example; foreign exchange transactions.